Next:
Thomson-CSF and University of
Up:
Examples of 3D Packaging
Previous:
Lockheed - Kill Vehicle
Irvine Sensors is currently undertaking integration and testing of a 3D smart sensor that incorporates a commercially available 160
120 detector (Infra Red indium antimonide detectors) as shown in Figure

[31]. An illustrative schematic of the 3D smart sensor is shown in Figure

.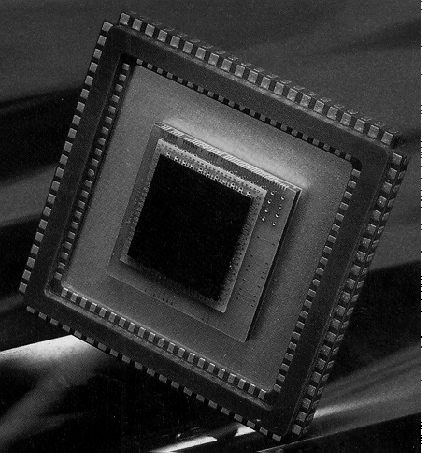 Figure: Irvine's 3D smart sensor.


Figure: An illustrative drawing of Irvine 3D smart sensor.

The system specifications are
Each custom IC contains 80 channels of analog-to-digital conversion
Gain correction
Offset correction
Every channel supports 60 pixels of the detector array
A low power consumption of 125 mW when operating at a 60 Hz frame rate at a cryogenic temperature of 80 K
Provides a digital output level between 0 and 1 Volts to reduce power consumption
High noise immunity
Scalable to more than 1024 1024 on a single hybrid assembly.
The applications of the designed system include:
Video imaging
Infrared imaging systems
Surveillance systems.
---



Next:
Thomson-CSF and University of
Up:
Examples of 3D Packaging
Previous:
Lockheed - Kill Vehicle
Said F. Al-Sarawi,
Centre for High Performance Integrated Technologies and Systems (CHIPTEC),
Adelaide, SA 5005,
March 1997